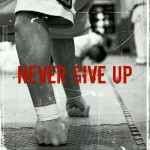 ABOUT US
We are a small and family club which is also the main club for Tezuka Group Scandinavia.

Our focus is to make everyone feel welcome in the community. Whether you aim to compete in Kyokushin or come to us to get exercise and develop yourself, you have found the right one.

Our instructors work hard to ensure that everyone can develop based on their conditions, regardless of what level you are at.

During the children's training, a lot of focus is placed on the children listening and learning, but at the same time we want the training to be a fun feature with lots of laughter.

Sosai Oyama, grundaren av Kyokushin, lär en gång ha sagt (översatt till engelska): "The Martial way starts with one thousand days and is mastered after ten thousand days of traning". Vi har alla bestämt oss för att påbörja den resan och i sann Kyokushinanda så ger vi inte upp i vår strävan efter "den yttersta/ultimata sanningen", ni är välkomna att följa med!

Vi arbetar för en trygg idrottsmiljö där alla ska känna sig välkomna, mer information finns på Riksidrottsförbundets hemsida

Här finns mer info från Svenska Karateförbundet gällande krav på registerutdrag för den som har uppdrag med direkt och regelbunden kontakt med barn.

Varför Kyokushin?
Kyokushin är fullkontaktskarate, den hårdaste formen.
Det krävs fokus, disciplin och stark vilja för att kunna träna bra och bli en duktig Karateka. Du kommer utveckla din styrka, smidighet och snabbhet på ett väl balanserat sätt.

Målet med träningen är dock inte enbart att bli starkare fysiskt, utan även att bli starkare mentalt och förstå vikten av att respektera andra såväl som dig själv och den person du är.

BARNTRÄNING
Kyokushin främjar bland annat
barnens förmåga att fokusera och lyssna
att stärka barnens självförtroende och lära dem respektera andra
barnens balans och hållning och låter dem träna upp samarbetsförmågan
MEN, framför allt så träffar barnen nya vänner och får en välbalanserad samt lärorik träningsform med många skratt